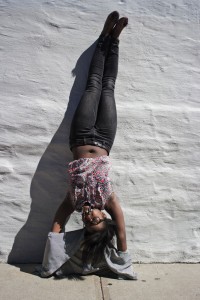 Future Imagemakers is what it is due to the enthusiasm of our participants..

Our 2012 fantastic workshop leaders
Zalika Azim, Andrea Bejarano, Laura Bluher, Bianca Farrow, Isabel Ferro, Josh Haunschild, Patrick McNabb, and Amy Stoker. Read about them.

Our 2012 fabulous high school students
Belle Akobundu, Ebony Anderson Brown, Nyasia "Cookie" Arlee, Joaquin Callenbach, Isabel Cristo, Delphine Douglas, Kevin Foley, Senetchut M. Floyd, Roger Freeman, Migueliz Garcia, Kelvin Hady, Gene Jerskey, Khidr Joseph, Ivan Lenoyr, Christina Luo, Valery Mejia,  Joseph Mooney, Jennifer Ramirez, Briggette Ureña, Julia Williams, and Petra Wimer . They come to us from the following high schools: A.P. Randolph, Bard High School Early College, Brooklyn High School for Collaborative Studies, Brooklyn Tech,  Edward R Murrow, High School of Environmental Studies, High School of Media & Communication,  Institute of Collaborative Education, John Adams,  Kamit Prepatory Institute, NYC Lab School,  Stuyvesant, and Urban Academy.
THANK YOU


Mary Schmidt Campbell, Dean of Tisch School of the Arts
Robert Cameron, Associate Dean of Student Affairs, Tisch School of the Arts
Deborah Willis, Chair of Photography and Imaging
The stupendous staff of the Department of Photography and Imaging — Liz Andrews, Irene Cho, Karl Peterson, Mike Berlin, Edgar Castillo, and Derrick Biney-Amissah.
Chris Chan Roberson and Michael Messina of the Tisch Future Artist Program
Our inspiring guest speakers Ife Abdus-Salam, Katie Kline, Alice Proujansky, and Dana Edell.
Alumnus Rachel Klein of Visitor Services at the Museum of Modern Art
Faculty Editha Mesina, Mark Jenkinson, and Paul Owen and their students for letting us participate in the Headshots for the Phillippines event. And to Mark Bussell and his Little Italy course for letting us use their classroom.
The students of Photography and Imaging for sharing the labs and inspiring our high school students.

 
Photo Credits
This page,  Belle Akobundu
Logo image,  Jennifer Ramirez
Camera logo, Isabel Ferro