.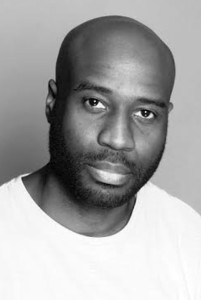 Bayeté Ross Smith is a photographer, multi-media artist, filmmaker, and educator living in New York City. He is represented by beta pictoris gallery/Maus Contemporary He began his career as a photojournalist with the Knight Ridder Newspaper Corporation. Bayeté has exhibited his work internationally with institutions such as San Francisco Arts Commission, the Brooklyn Museum, the Oakland Museum of California, MoMA P.S.1, the Missouri History Museum, the Goethe Institute (Ghana), and Zacheta National Gallery of Art (Poland). His collaborative projects "Along The Way" and "Question Bridge: Black Males" have shown at the 2008 and 2012 Sundance Film Festival, respectively. His work has also been featured at the Sheffield Doc Fest in Sheffield England and the L.A. Film Festival. His accolades include an International Center of Photography Infinity Award for New Media, FSP/Jerome Fellowship, A Blade of Grass Fellowship, fellowships and residencies with the McColl Center for Visual Art, Charlotte, North Carolina; the Kala Institute, Berkeley, California; the Laundromat Project, New York, NY; and Can Serrat International Art Center, Barcelona, Spain. As an educator he has taught with the International Center of Photography, New York University, Parsons, and the California College of the Arts.
.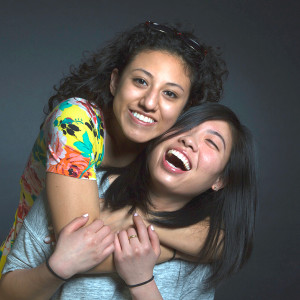 Maureen Dai (right)  is a recent graduate from NYU Tisch School of the Arts. She received her BFA in Photography & Imaging in 2014 and went on to pursue a career in art directing. She was also a 2013 Future Imagemakers teacher. She appreciates minimalism, surrealism, and a touch of humor in her work. Drawing inspiration from films, music, and daily oddities, Maureen combines memories from her past with new ideas and concepts. She hopes to present the viewer with images that perplex and delight the mind.
Nicole Motta (left) is a photographer/artist based in New York City. Her process-based, photographic practice explores methods of image-making through new media while focusing on topics of media, technology, identity, storytelling, and relationships. She continues to push the boundaries as a female, new media artist by creating visual conversations through her works influenced heavily on photographic and new media theory to experiment with evolving visual literacy. Nicole is a 2015 BFA Candidate at New York University's Tisch School of the Arts for Photography and Imaging with a minor in the Business of Media, Entertainment and Technology.
.
Lorie Novak, Program Director, is an artist and Professor of Photography & Imaging at New York University Tisch School of the Arts, and Associate Faculty at the Hemispheric Institute of Performance and Politics. She founded the Community Collaborations program in 1996, which joined the Tisch Future Artist Program and became Future Imagemakers in 2012 . She was introduced to photography in High School and wanted to be able to offer that opportunity to NYC high school students since there has been so many cuts to arts programs. See her photographs, installations, and Internet projects at www.lorienovak.com.
.