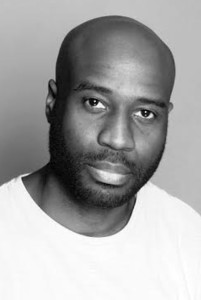 Bayeté Ross Smith is a photographer, multi-media artist, filmmaker, and educator living in New York City. He is represented by beta pictoris gallery/Maus Contemporary He began his career as a photojournalist with the Knight Ridder Newspaper Corporation. Bayeté has exhibited his work internationally with institutions such as San Francisco Arts Commission, the Brooklyn Museum, the Oakland Museum of California, MoMA P.S.1, the Missouri History Museum, the Goethe Institute (Ghana), and Zacheta National Gallery of Art (Poland). His collaborative projects "Along The Way" and "Question Bridge: Black Males" have shown at the 2008 and 2012 Sundance Film Festival, respectively. His work has also been featured at the Sheffield Doc Fest in Sheffield England and the L.A. Film Festival. His accolades include an International Center of Photography Infinity Award for New Media, FSP/Jerome Fellowship, A Blade of Grass Fellowship, fellowships and residencies with the McColl Center for Visual Art, Charlotte, North Carolina; the Kala Institute, Berkeley, California; the Laundromat Project, New York, NY; and Can Serrat International Art Center, Barcelona, Spain. As an educator he has taught with the International Center of Photography, New York University, Parsons, and the California College of the Arts.
Elliott Brown Jr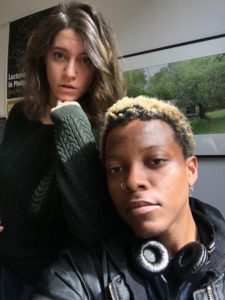 . (right) makes images that use the convergence of Blackness and queer identity to expound on ideas related to intimacy, vulnerability, and social perception. He photographs himself to consider more effeminate and sensitive interpretations of what a Black man can be, which is an identity traditionally limited in its expression. Set within biographical, private, and public spaces, his work demonstrates how the subjective body is in tension with past and available imagery, as well as with politicized representations of the body. Elliott has exhibited internationally in New York, Pennsylvania, Mexico, and Prague.
Claudia Mann (left) is an Italian-American photographer currently enrolled as a Junior in the Photography and Imaging Department at NYU Tisch School of the Arts. She was born in California, but grew up her whole life in Florence, Italy in a bi-cultural household (Italian mother and American father.) She is primarily interested in documentary photography, human rights and activism. Last year she completed a portraiture project with interviews on exonerees, people who were wrongfully incarcerated and served time for a crime they did not commit. She is currently working on a long term project in documenting the disappearing  Italian community in Bensonhurst, Brooklyn. She is a Wasserman Scholar and earlier this year was awarded the Gordon Parks Foundation Scholarship that is awarded to students whose artistic talent reflects the passion, vision and humanity of Gordon Parks. This summer she will travel to Campania, in the South of Italy, to photograph the lands confiscated from the mafia and the communities that fight to take back their home everyday.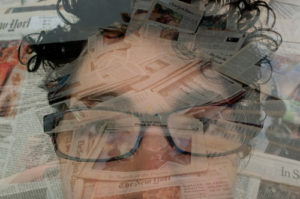 Lorie Novak, Program Director, is an artist and Professor of Photography & Imaging at New York University Tisch School of the Arts, and Associate Faculty at the Hemispheric Institute of Performance and Politics. She founded the Community Collaborations program in 1996, which joined the Tisch Future Artist Program and became Future Imagemakers in 2012 . She was introduced to photography in High School and wanted to be able to offer that opportunity to NYC high school students since there has been so many cuts to arts programs. See her photographs, installations, and Internet projects at www.lorienovak.com.