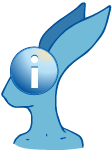 FELLOWSHIP FOR SOCIALLY ENGAGED ART
from A Blade of Grass – Guidelines
A Blade of Grass, a new funding organization that nurtures socially engaged art, is pleased to announce the launch of the ABOG Fellowship for Socially Engaged Art. Seven Fellows will be selected to receive an unrestricted stipend of 20,000 USD to realize an innovative community-based project. The program will also offer tailored professional support to socially engaged artists including documentation and assessment of each project, and workshops that teach skills that are particularly relevant to artists working directly with communities to enact social change.