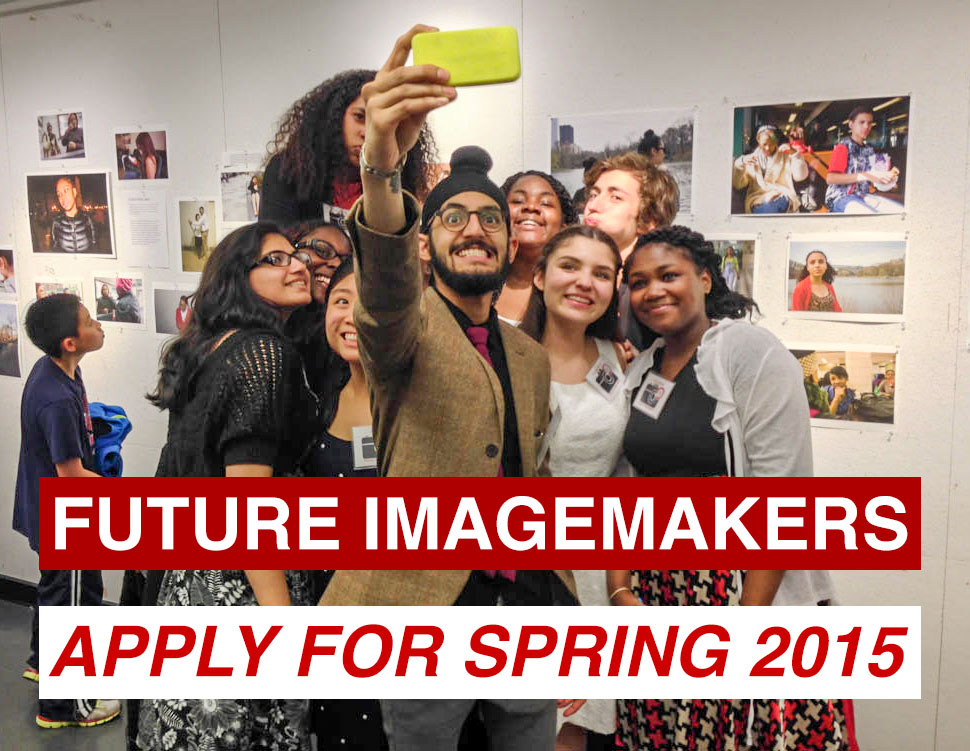 Our Spring program will take place every Saturday from 10 am until 4 pm, February 7th to May 9th, for a total of 12 weeks. Bayeté Ross Smith and NYU student teaching assistants will be teaching our 2015 workshop. LINK TO APPLICATION
The high school students work in the digital labs at The Department of Photography and Imaging. Digital cameras are provided for the high school students to photograph their families, friends, and communities to create photographic essays exploring their day-to-day lives, dreams, concerns, and social-political challenges.  Perfect attendance and punctuality are required along with a dedication to developing a personal vision. Students are expected to provide their own transportation and lunch. See our FAQ page for more information. View our Student Projects Galleries for inspiration.
Download our one page information sheet
Please feel free to contact us with questions at future.imagemakers@nyu.edu.
7 Departments at Tisch have programs for high school students this spring. To view the full list, visit the Tisch Future Artists page.