Season of Cambodia: A Living Arts Festival is an innovative two-month festival in New York City that currently features a diverse body of programs for April and May of 2013.  The festival partners with over 125 Cambodian artists and organizations in Cambodia and New York to host performances, shows, galleries, panels, residencies, platforms etc. celebrating Cambodia's history, culture, and diaspora.
One featured Cambodian artist that I am very inspired by is Pete Pin because he uses documentary photography as a tool "to build meaningful dialogues within Diaspora communities in the US, and instigate connections to their personal and collective histories."  Pin currently works with Cambodian American youth on a project in which the youth are utilizing their iphones to document their families' photographs and immigration documents to America.  He is very interested in the process that the youth undergo in dialoguing with their families on their diasporic journeys and experiences.  Working with the Cambodian American communities, Pin creates spaces for both the youth and their families to create their own narratives and stories together.
Attending and immersing myself in Season of Cambodia's programs and events have been useful for myself as both an artist and educator to take away ideas of bridging histories and culture together for creating spaces of more enriching and expansive narratives.
Check out some great events that are currently happening at their calendar!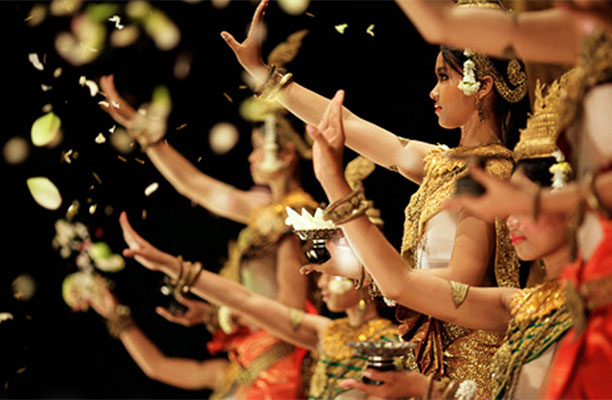 Traditional Cambodian Dance